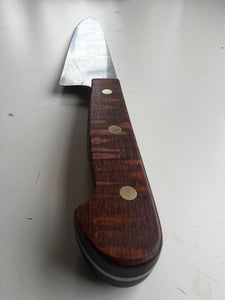 I'm adding a service - knife handle repair. I'm super excited about this because there is quite a bit of art/craft/skill to replacing handles. I've done a few for customers now and the results have been fabulous. It's a fairly involved process, removing the old handle, cleaning the metal, bonding the new scales to the handle and riveting them, shaping the handle to match the original form of the knife and finally finishing it all.  You get your choice from a few kinds of wood which have all been stabilized to ensure a long life the images below are of...
---
In this article I describe the "Extra Sharp" option.
---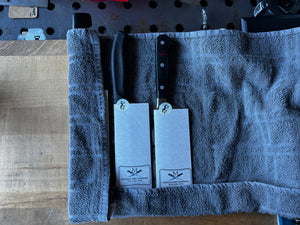 The short answer is - roll 'em up in a dish towel.
---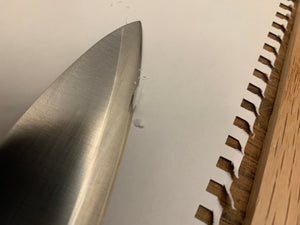 Sharpen your knives don't get new ones! It's eco-friendly and you get to keep your favorite knife for years and years of use. This thrift store knife is now so sharp it can shave paper!
---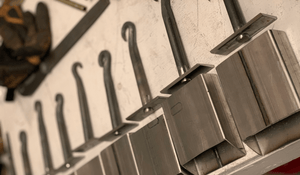 A few years ago a family friend's daughter began ski racing. The family can often be found in the mountains on the slopes. As I got into blacksmithing we chatted about it and they asked me if I could make them a cowbell to ring as their daughter raced down the slopes. They wanted something loud, with a handle - something better than all the cheap ones you find out there.  After a couple of years of pestering me about it, I finally sat down and designed something unique, loud and comfortable. Hopefully, this winter I'll be able to get...